USAFlap.com ('We', the 'Site', the 'Company' or 'USAF') values your privacy and is committed to protecting your personal information. This "Privacy Notice" explains how we collect, use, and protect your personal information. By using this Site, you agree to the collection, transfer, storage, dissemination and other uses of your personal information as described herein. Please be sure to be sure read this page thoroughly prior to ordering our products or when submitting a Contact Form.
How It's Protected
You deserve the confidence that every transaction you make will be in accordance with the highest Internet security protocols possible. All information is transmitted via 256-bit Secure Socket Layer ('SSL') technology. Simply use an SSL-compliant browser such as Internet Explorer, Google Chrome or Mozilla Firefox to conduct secure transactions that encrypt all of your personal information, including Credit Card details.
What Info We Collect
We collect basic personal information (name and email) whenever you request a quote or submit a Contact Form. Should you place an order, you WILL be asked for your name, email, mailing address, phone number, billing and payment details. We never sell, trade, or otherwise transfer this information to outside parties. Please Contact Us if you have specific questions about the information we collect.
What Gets Disclosed?
Your information, whether public or private, will never be sold, exchanged, transferred or given to any other company for any reason whatsoever (without your consent), other than for the express purpose of delivering the product or service requested. Our commitment never to sell, trade or otherwise transfer to outside parties your personal information does not include trusted third-parties who assist USAFlap.com conduct business, deliver products or services, so long as those parties also agree to keep your information confidential. We may also release your information when appropriate to comply with Nevada, Indiana, or Federal laws, enforce our Site's terms and/or policies, or to protect our rights or those of others, their property and/or safety.
The information we collect may be used in the following ways:
To negotiate deals;
To improve our Customer Service;
To send occasional marketing emails (you may unsubscribe);
To process transactions via our payment provider's gateway (Authorize.net or PayPal®);
To improve our website, as we strive to continuously improve our Product Catalog and related offerings.
California Online Privacy Protection Act Compliance
We value your privacy and have taken all necessary precautions to be in compliance with the California Online Privacy Protection Act ('CalOPPA'). To comply with this Act, we pledge to never distribute your personal information to outside parties (other than to trusted third-parties that assist our business operations) without your consent.
Children's Online Privacy Protection Rule Compliance
Since our products and marketing materials are intended for industry professionals aged 18 years and older, this website complies with the Children's Online Privacy Protection Rule ('COPPA').
Changes To This Policy
Our Privacy Policy may change from time to time, and your use of this website or request for its products or a quote constitutes an acceptance of such changes. Please refer to this Privacy Policy often as it is constantly being updated. Changes are posted on this page, and the last modification date was MAY 10th, 2021.
Consent
By using this website, you agree to ALL of the terms explained in this Privacy Policy and give authorization to use your information as described herein. Additionally, we encourage you to read our Terms & Conditions prior to placing an order.
Locations & Contact
USAFlap.com is based in Aurora, Indiana, U.S.A. 'Will Call' is available from 10a–3p (M–F). Customer Service hours are 8:30 AM to 4:30 PM (ET).
Indiana (Headquarters)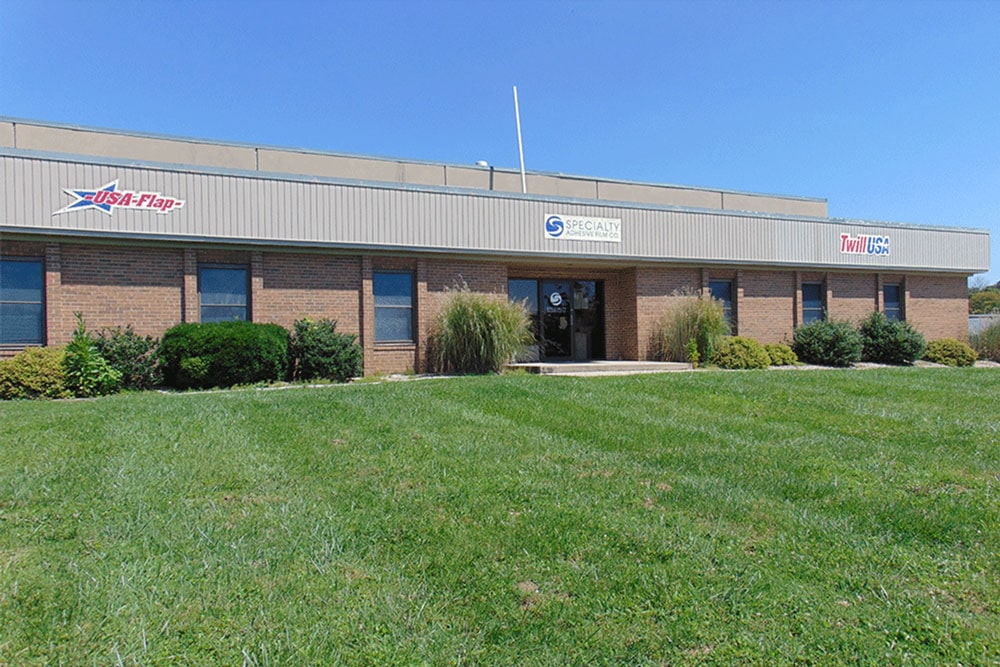 Las Vegas Warehouse