Mud Flap Customization Form
Complete the form to request a quote, or send an email to Sales@USAFlap.com with your contact information attached or call (888) USA-FLAP for immediate assistance. You may also order or inquire by fax — (812) 926-0192. Please include any logos and/or other designs, graphics and images in .ai, .eps, .jpeg, .png or .pdf formats.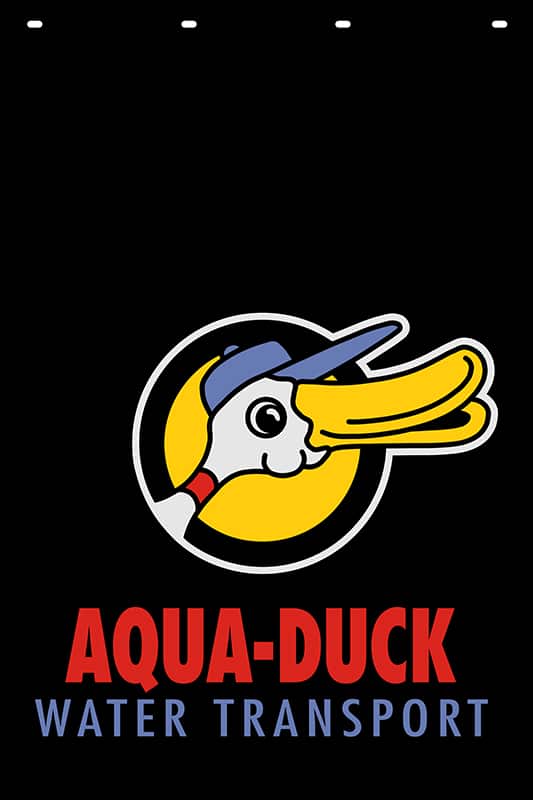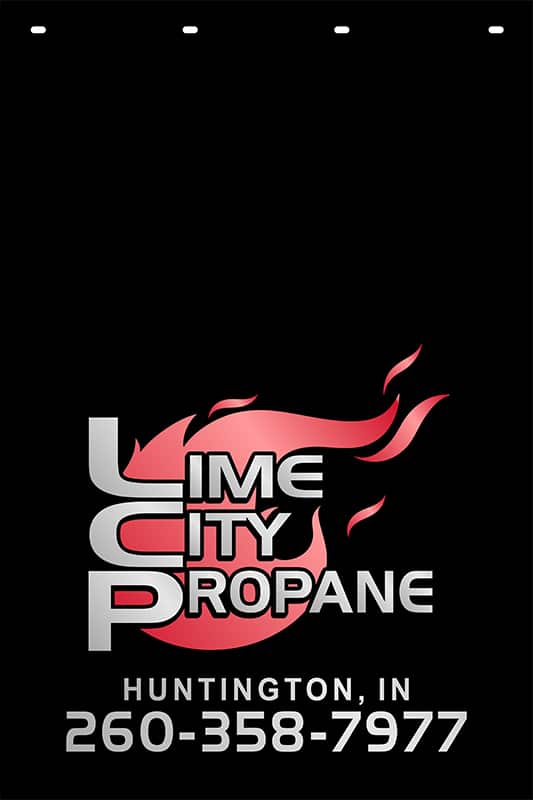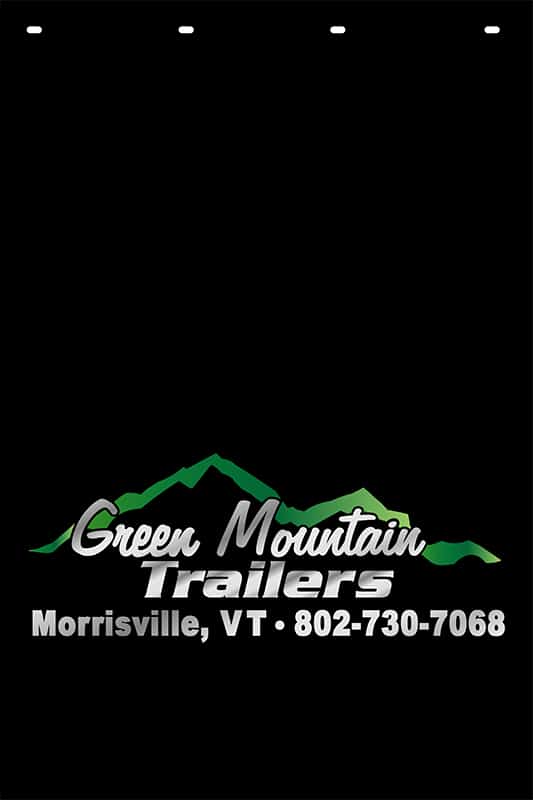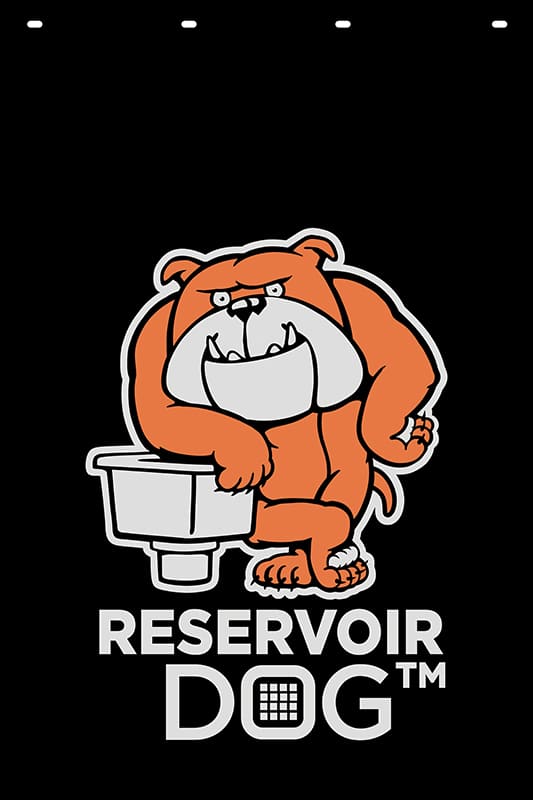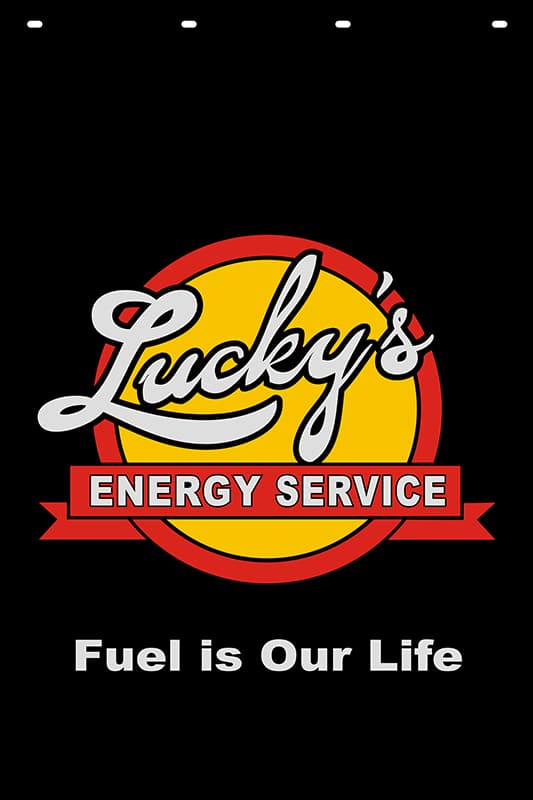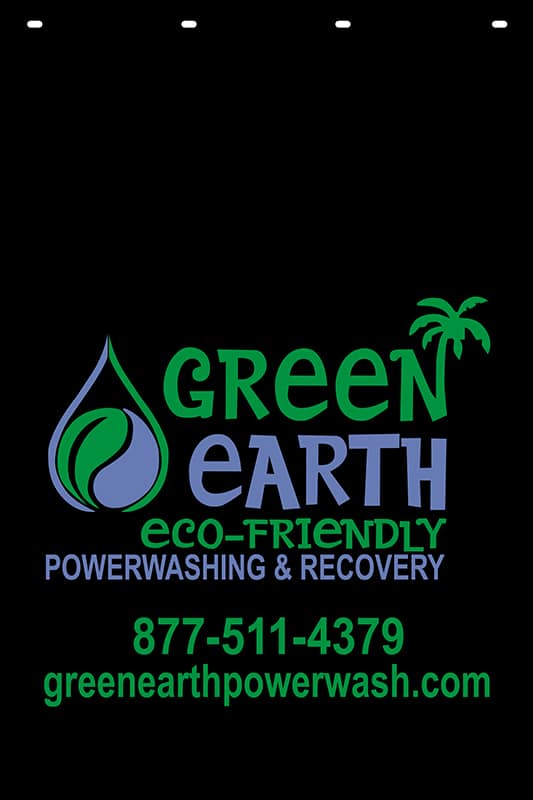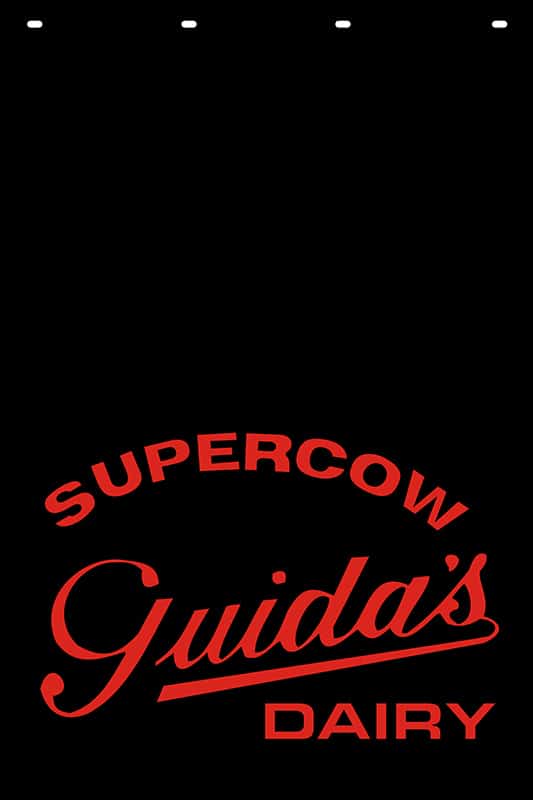 Order Form FAQ
Frequently Asked Questions ("FAQs") about the ordering process.
What's The Benefit of Custom Mud Flaps?
You're already out and about hauling loads, so why not advertise your company logo with a colorful, custom Mudflap and watch your sales increase? As a business owner, it's important to expose your brand to as many prospective clients as possible to grow your customer base. Personalized Mudflaps from USA Flap will give your commercial truck fleet that necessary exposure 24/7/365. Using an existing sketch, artwork or digital image, our in-house graphic artists can design your logo onto heavy-duty Mud Flaps for an inexpensive advertising solution for your business. We can even personalize the size, shape, colors, lettering and mounting holes to your exact specifications. If you need assistance with logo creation or other design ideas, please request a quote by Submitting A Contact Form. Unfortunately, we are unable to do gradient images at this time.
How Do I Place An Order?
Buying from USA Flap is easy and secure. To place an order:
Select the item you wish to purchase, then click "Customize Your Flaps" to be redirected to the Mudflap Customization Form. Please fill out Step One through Step Ten, then click the "Request Quote" button. You will be contacted by a Customer Service Representative within 24 hours. If you prefer to order via telephone, please call us toll-free at 1-888-USA-FLAP Monday–Friday, 8:00 AM–5:30 PM ET.
What Should I Do If I Cannot Complete The Checkout Process?
If you have completed Step One through Step Ten of the Mudflap Customization Form and still are unable to submit your request, please call us toll-free at 1-888-USA-FLAP, Monday–Friday, 8:00 AM–5:30 PM ET to verify your information so that we may process your order.
Can I Place My Order Over The Phone?
If you prefer to place your order by phone, please call us toll-free at please call us toll-free at 1-888-USA-FLAP, Monday–Friday, 8:00 AM–5:30 PM ET, and a friendly Customer Service Representative will assist you.
Can I Place A Tax Exempt Order Online?
Unfortunately, first-time tax-exempt orders cannot be placed online. Tax-exempt orders must be placed through USA Flap's Customer Service Department. To place a tax-exempt order, please call us toll-free at 1-888-USA-FLAP, Monday–Friday, 8:00 AM–5:30 PM ET.
What Payment Methods Are Accepted?
We gladly accept Visa®, MasterCard®, Discover®, American Express®, PayPal® and Amazon Pay, as well as debit cards with the Visa® or MasterCard® logo. Our servers encrypt all of your sensitive and personal information, so you can be confident that your transactions with USA Flap are secure.
How Quickly Will My Order Be Processed?
We are very proud of our fast lead times, which we believe to be the quickest in the Aftermarket. Usually, we can have your entire custom order shipped to you within 4 to 6 weeks! Note: Your order may arrive in separate packages. Quoted delivery times are based on the estimated time of shipment, and actual shipping dates can vary. Not all products are available at both warehouses, and it is at USA Flap's sole discretion from which warehouse the final product(s) will be shipped.
Handling Fees: There is a $2.00 per box charge for handling, not to exceed $5 per order.
Shipping Methods: UPS — Ground, 3-Day Select, 2-Day Delivery or Next Day Air. Saturday Delivery and other shipping methods may be available if requested.
Orders for blank or stocked designs are shipped same-day if received by 1:00 PM ET.
Do You Ship Internationally?
We do not currently sell our products internationally. We ship all eligible USA Flap products via Standard Ground Shipping to the 48 contiguous states of the United States. Alaska, Hawaii and Puerto Rico require UPS® 2-Day Delivery at minimum.
What Size Mudflaps Do You Sell?
Standard sizes are 24×24, 24×30 and 24×36 (W x H), but custom sizes, rounded corners and angle cuts are also available.
PolyGuard Flaps are available in 3/16, 1/4 and 3/8″ thickness, with a smooth front side and rigid back (3/16″ Poly Flaps are smooth on both sides).
RubberGuard Flaps are available in 1/4 and 3/8″ thickness with a smooth front side and ribbed, anti-sail grooves on the back.
What Colors and Materials Are Available?
Our heavy-duty Mudflaps are available in two (2) materials — rubber (RubberGuard) or plastic (PolyGuard). Black is the only color available for RubberGuard Mud Flaps, whereas we carry black, white and green PolyGuard Mud Flaps in stock. Blue, yellow, purple, red and maroon-colored Mud Guards are also available to custom order, but there might be production delays and/or surcharges for orders with items that are not stocked.
Please allow up to four (4) weeks lead time on all custom colors and sizes. Minimum order quantities may apply depending on color.
With production facilities in Indiana and Nevada, USA Flap manufactures Custom Mud Flaps for the commercial transportation industry. Your business is very important to us. Please email any questions or concerns to Sales@USAFlap.com with your information attached or call (888) USA-FLAP for immediate assistance. Hours of operation are 8:00 AM–5:30 PM ET. Our team of USA-based Customer Service Representatives will help you to set up an account. A business application and resale certificate may be required for business accounts. All orders must be paid by credit card unless NET 30 Terms have been approved (see Payment Methods). We cannot be held responsible for errors on phone orders. To ensure accuracy, we recommend written purchase orders ("POs") or written confirmation whenever possible.
Our Locations
Two (2) warehouses for fast delivery. Local pickup is available 8:30a–4:30p ET (M–F)
Let's Customize A
Hot Stamp or Reflective
Mud Flap Together.
Our Hours:
8:00 AM—5:30 PM
Eastern Time
Email Us